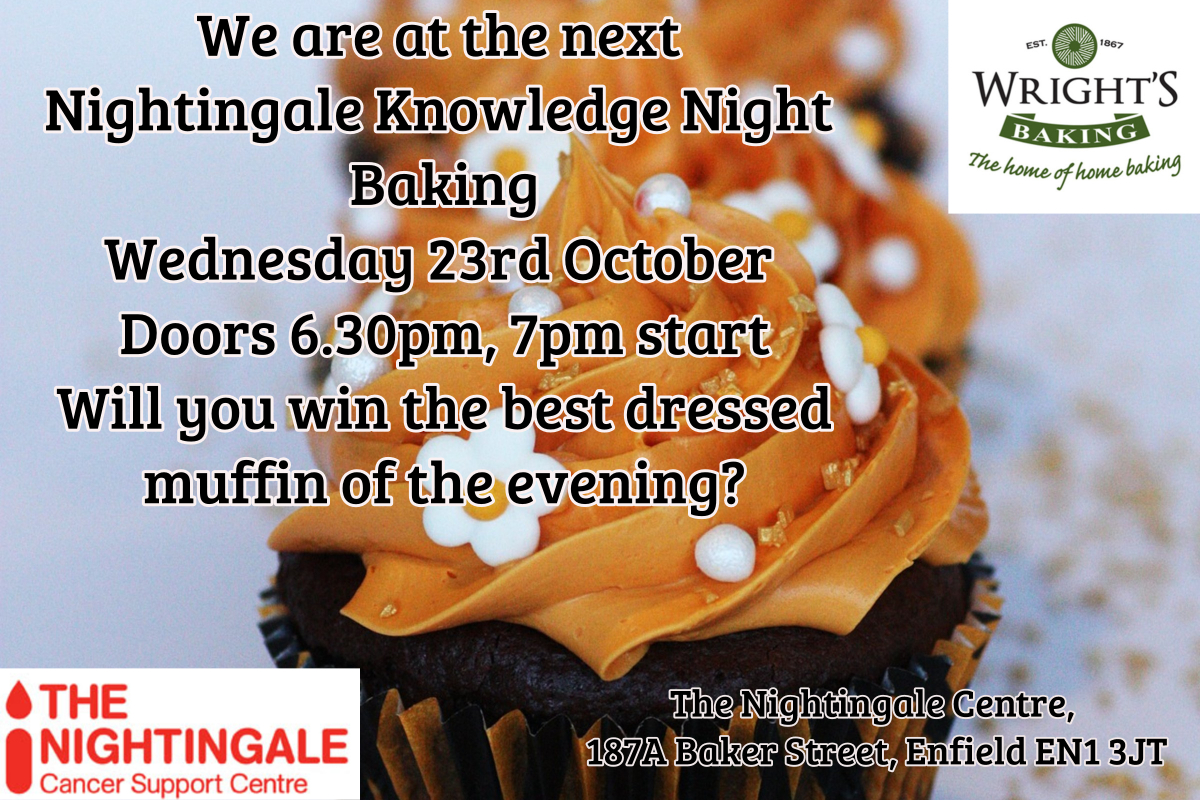 Nightingale Knowledge Night – Baking
Wednesday 23rd October 2019
Doors 6.30pm, 7pm start
The Nightingale Centre, 187A Baker Street, Enfield EN1 3JT
As part of our local charity's Nightingale Knowledge Nights demonstration and discussion events, we have been invited there to assist participants in learning about our fascinating 152 year history of our company.
Richard will be hosting the interactive evening where we will also learn how to make bread with our fabulous flours and see and feel the stages of the dough making process. Richard will also demonstrate how to prepare and bake with our cake mixes.
You will also have the opportunity to get creative and showcase your skills in decorating a muffin, which of course all guests are welcome to take home – there will also be a prize for the best decorated muffin!
Alongside all this, there will be plenty of discussion about baking, tips and hints.
Tickets £8.50 including refreshments on arrival.
To join us at this workshop event – click the link here.
Hope to see you – Deb the Bread