Back to Blog
Our recent appearance at London's Cake & Bake Show – ExCel centre.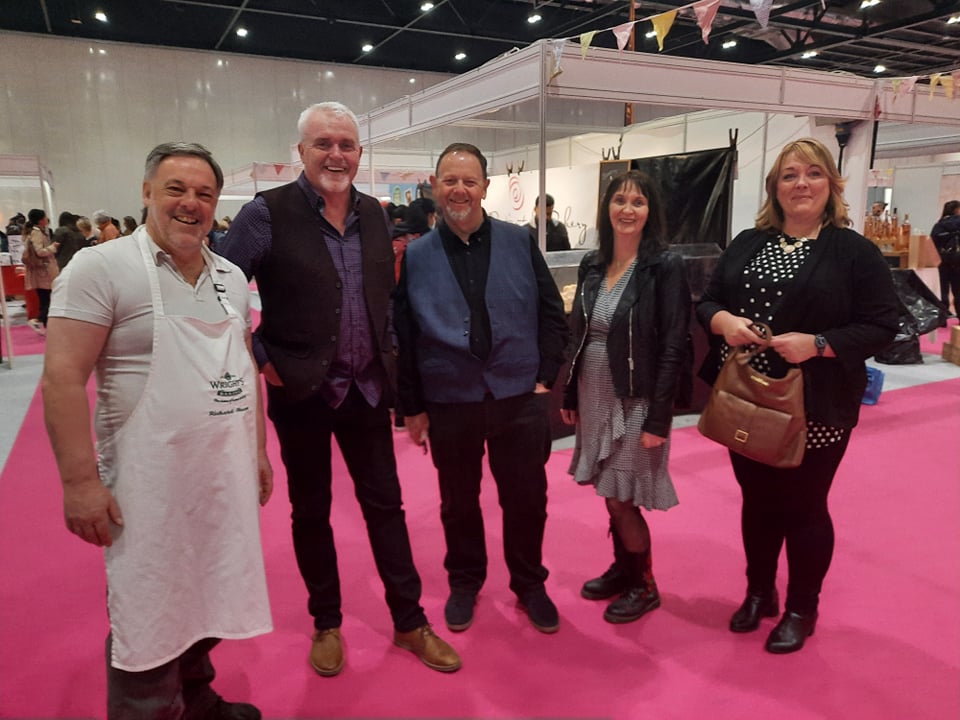 Many thanks to all of you who stopped by our stand at the recent Cake & Bake Show in London, last weekend.
We had a great time at the show meeting our existing customers and many new ones who we welcome. It was lovely to meet many of our on-line customers & a thrill to meet The Great British Bake Off contestants like Paul Jagger, Phil Thorn with their lovely wives. Jim Hillery from GBBO series 8 was also there, who visited our stand & enjoyed the Ginger mix he has already made up!
Huge thanks to our stand staff, Kirsten, Carla, Peter, Rosie & Paul.  It was just lovely to work with Gary again & our Roger was wonderful on the cake front with masses of ideas & flavours so you get the very best from the mix.  Richard ran the stand but not on Saturday as his daughter was married that day – so congratulations to Charlotte & Craig.
Deb the Bread