PREP:

15 mins

BAKE:

50 mins

SERVES:

8
Ingredients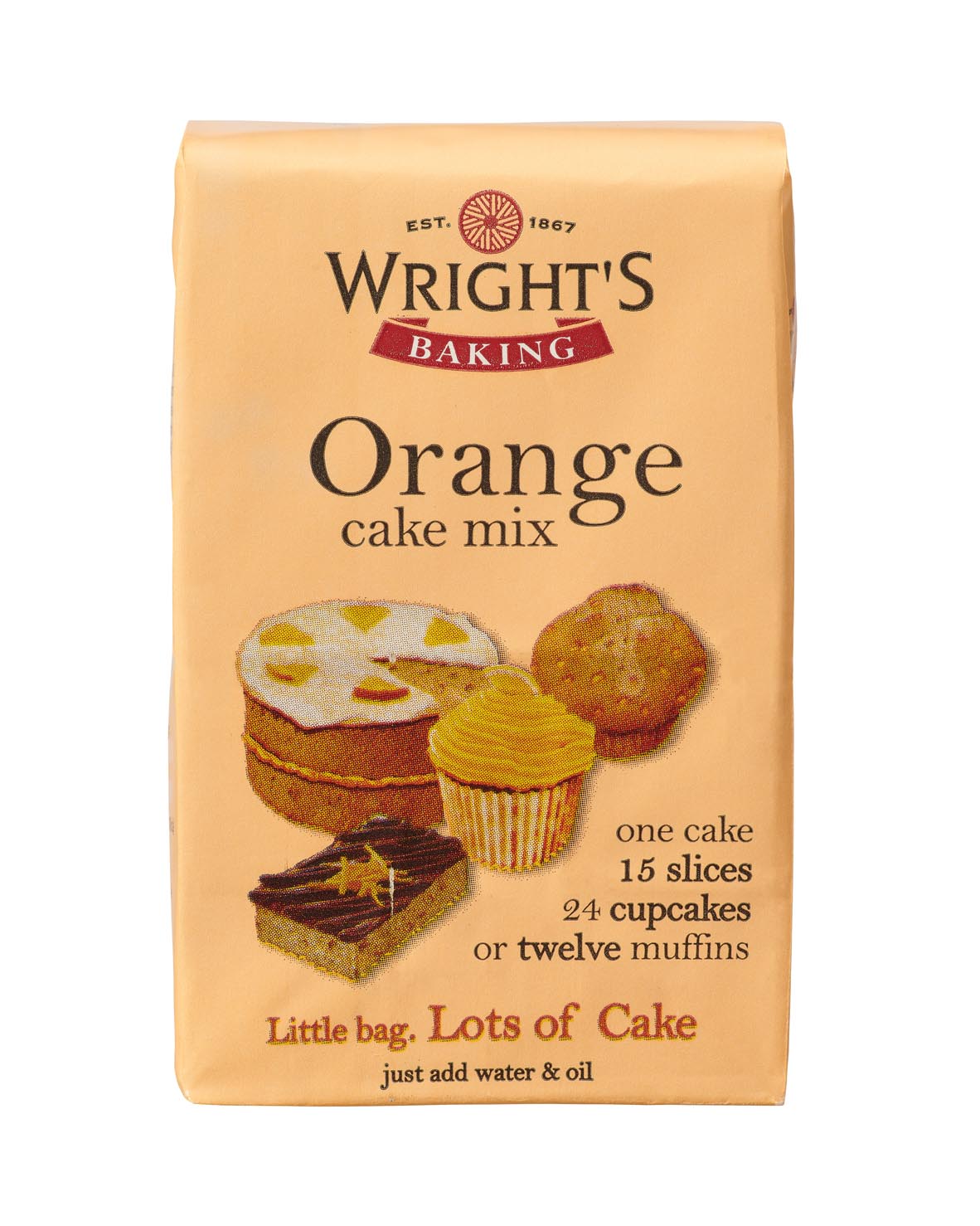 Wright's Orange Cake Mix 500g
Water 200ml
Vegetable Oil 30ml *
Mincemeat 320g jar
METHOD
METHOD: ( makes 1 x 7″ cake )
Grease a 19 cm (7 inch) round deep cake tin or line with baking parchment or greaseproof paper.
Place the 30ml of vegetable oil, water and Orange Cake Mix into a mixing bowl.
Blend together and beat by hand for 30 seconds or slow speed if using an electric mixer to ensure all the ingredients are well mixed.
Fold in the 320g jar of Mincemeat into the mixed cake batter.
Pour mixture into the prepared cake tin and smooth over the top.
Bake in lower half of a pre-heated oven 160°C (325°F Gas Mark 3) for approximately 1 hour.
A skewer inserted in the centre of the cake, comes out clean when baking is complete.
Leave to cool before removing from tin.
Thanks to Chris, Tony & Alan for displaying their mincemeat bakes with us – Tony's in the middle has a topping of marmalade & demerara sugar.
Note:  This cake can be made with our Madeira, Carrot, Ginger or Orange cake mixes
* Only 30mls of oil is used (half the amount of vegetable oil on the pack) due to the suet within the mincemeat.  Because of the juice within the cake, it will take a little longer to cook than normal.
Just tasted the Madeira cake with mincemeat and mixed spice although I say it myself, delicious.   Moist and as always due to a high quality cake mix.  Thanks for the mention on social media much appreciated looking forward to more recipe suggestions.
Regards Sheila Brown
Deb, I have tried this with Wright's Madeira and also with your Carrot Cake Mix which created a darker, spicier cake but it wasn't until I tried this recipe idea with your Orange Cake that it took on a complete taste sensation again!
There are many reductions of mincemeat on the shelves currently, so the creation of the 3 different cakes, Madeira, Carrot & Orange have been delightful.

Chris Thorn
Deb's Tips
I got it, I got it, I got it – well, actually I was given it! Credit where credit is due – we all want an instant fruit cake at this time of year and Chris from Enfield has kindly provided me with one by simply taking a pack of our Madeira mix and adding jar of mincemeat to it. Chris only used half the amount of vegetable oil required (30ml) due to the suet within the mincemeat and added 200ml of water to the mix. Because of the juice within the cake, it took a little longer to cook than normal but it provided a fabulously festive flavour throughout the cake. Thanks for this delightful recipe Chris. Deb the Bread